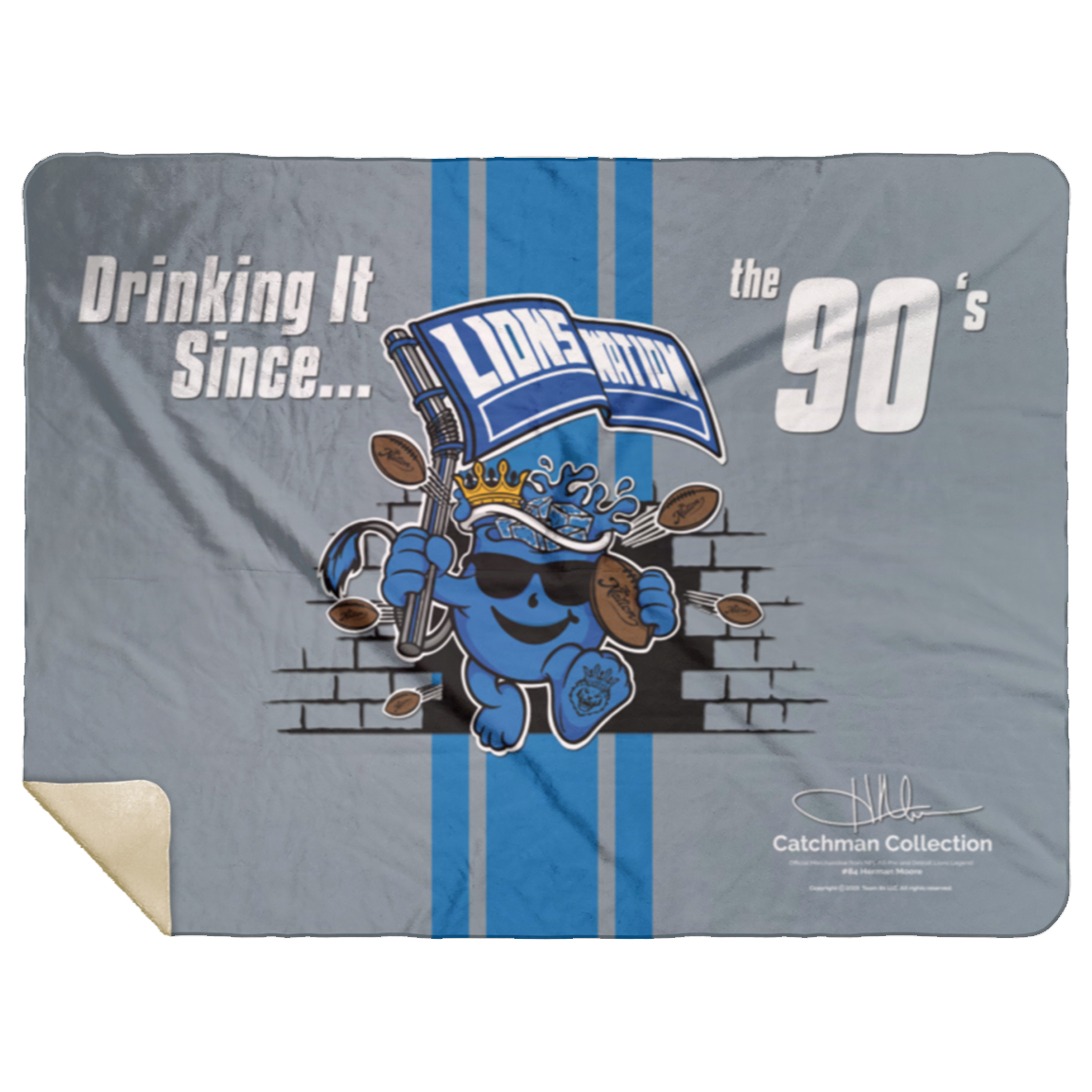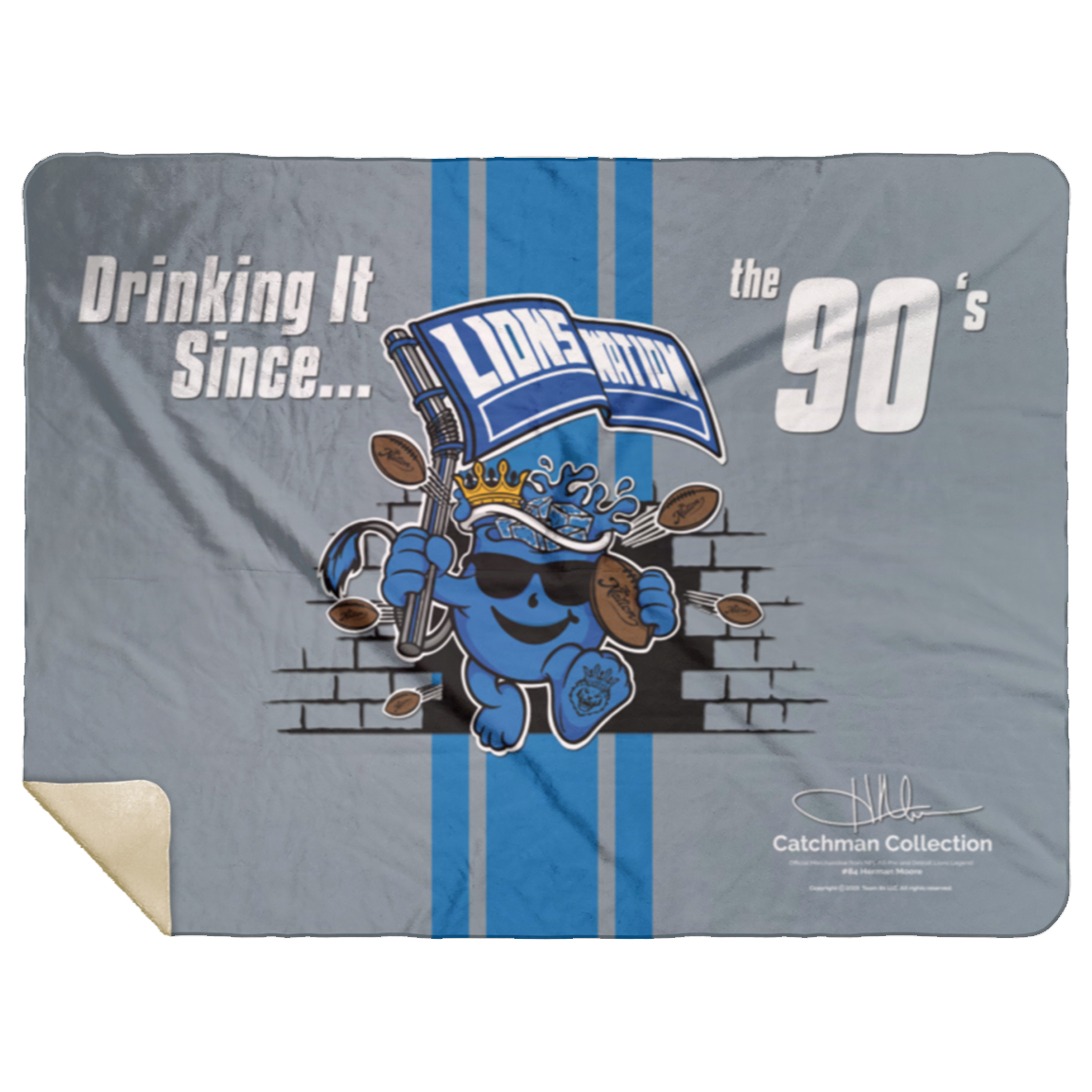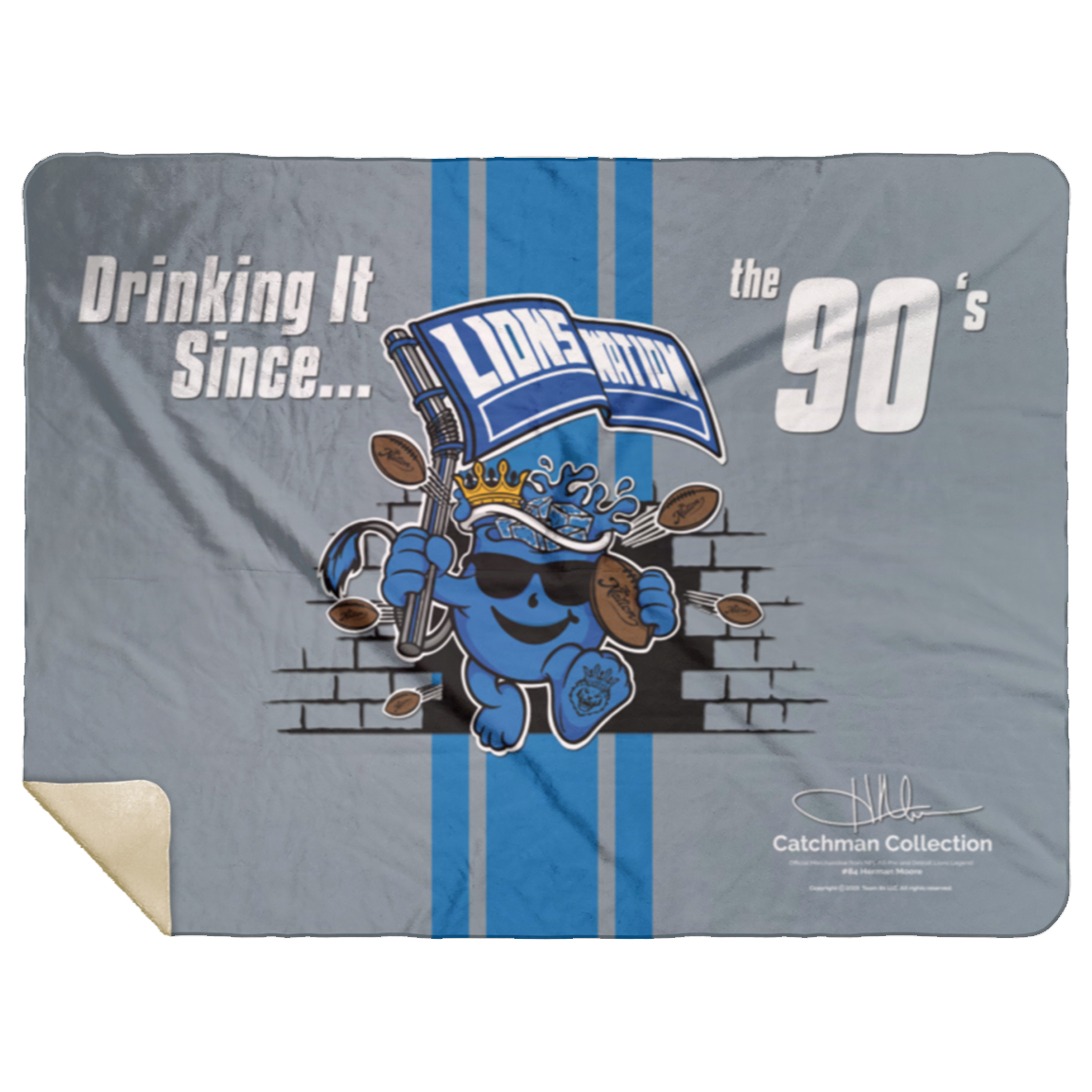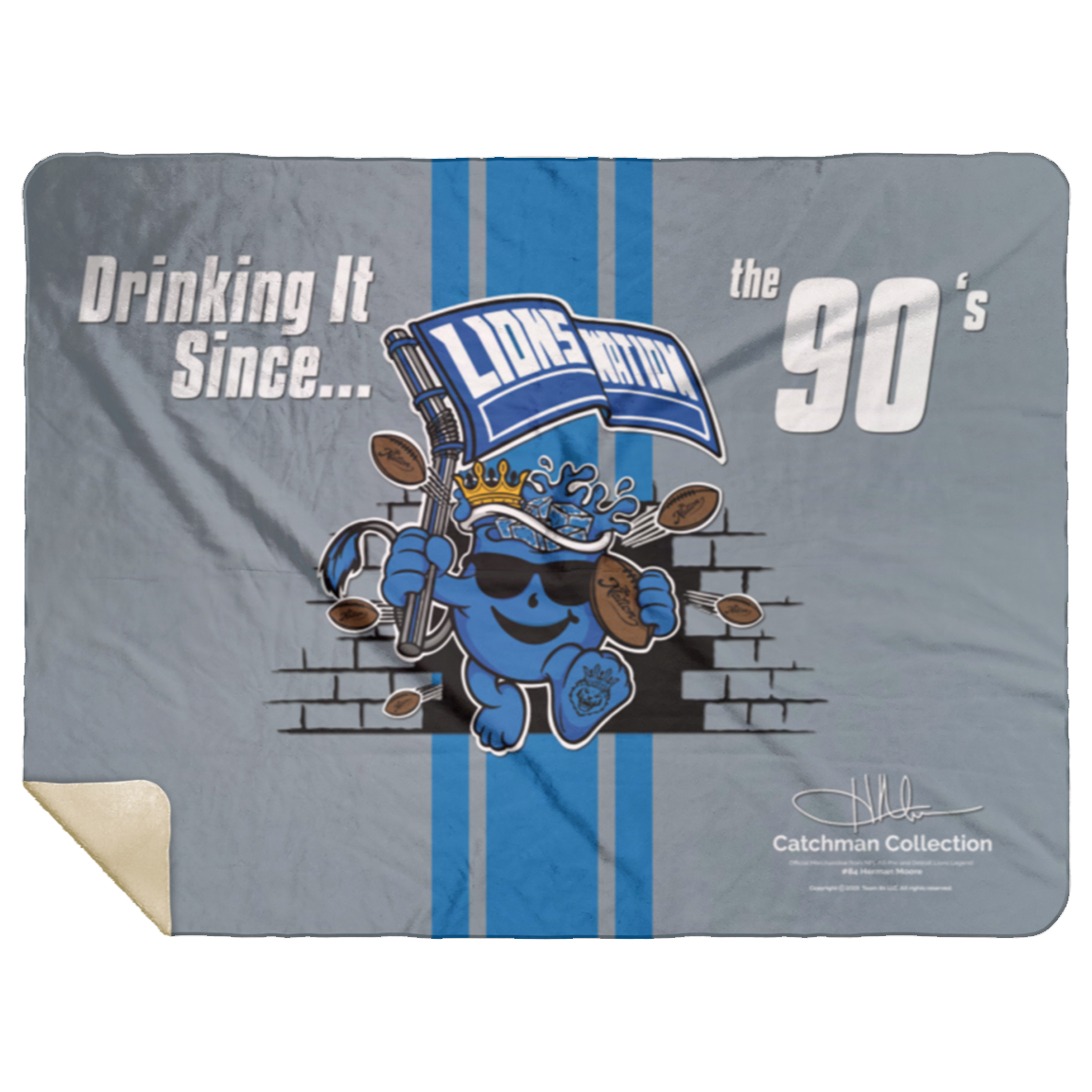 Drinking It Since the 90's Blanket
Calling all die-hard Detroit Lions fans! Show off your dedication and nostalgia with the Drinking It Since the 90's Blanket. This collector's item is a must-have for those who have been supporting the team since the iconic 90s era. 
Featuring the 'kid,' this sherpa blanket is not only cozy but a symbol of unwavering loyalty. Wrap yourself in memories of Barry Sanders, Herman Moore, Chris Spielman, Lomas Brown and more as you snuggle up with this exclusive piece of Lions history. 
Get yours now and let the world know that you've been a fan since day one!
Lions Nation Unite®
Built by Herman Moore for fans who have pledged support and given their loyalty to the Lions!
Follow on YouTube